0. Digital Marketing Strategy Foundations
Surprisingly, the term 'strategy' is one of the most overused and misunderstood words in the marketing world. Simply running ads on Google or writing blog articles without any thought or clear objectives is not a strategy. It's important to have a clear grasp of what digital strategy is and what steps you need to take in order to build an effective one for your business.
What is a digital marketing strategy?
A digital marketing strategy involves a plan to achieve clear marketing objectives or business goals using clearly defined marketing channels within a set period of time.  Typically, an effective end-to-end marketing strategy defines your target audience, positioning, messaging and includes channels like SEO, Google Ads, social media platforms like LinkedIn, Facebook and Instagram, email etc, all of which will be discussed in depth in this guide. 
For a business building their digital marekting strategy, the marketing goals and activities essentially need to be aligned to the overall business objective; which in most cases is to drive revenue. Whether you're a local FMCG company, or an international B2B SaaS business, you need a strong and clearly defined marketing strategy that will help you generate leads, sales, and customers.
What's the difference between a digital strategy and digital tactics?
A strategy shouldn't be confused with the tactics themselves; though it commonly is. Think of 'strategy' as your overall goal or plan, and the tactics are the actions you take to bring your plan to life. For example, your strategy shouldn't be to "do SEO". Rather, a key goal in your strategy could be to increase organic traffic to your website, and optimising your website pages could be the SEO tactic that makes this actionable.
What are the 7 Ps of Marketing?
The 7 Ps in marketing, otherwise referred to as the 'marketing mix', are commonly used to identify the strengths, as well as the gaps and opportunities for improvement within a marketing strategy. What's more, they help find ways for your business to remain competitive in the marketplace.
The 7 Ps include:
Product: features, design, quality, and packaging of the product/service
Price: pricing strategy, discounts, and payment options
Promotion: marketing and public relations opportunities
Place: channels of distribution, inventory management, and logistics
People: hiring, training, and management of employees
Packaging: design, labeling, and branding of the product/service
Process: procedures, systems, and technologies used
You cannot form an effective digital marketing strategy without having a clear understanding of your businesses' 7 Ps.
What are the steps to create a digital marketing plan?
There is no set template or cookie-cutter approach to creating a 'successful' digital marketing plan. However, there are key steps you can take to ensuring you are creating a strategy that speaks to your target audience, uses resources and budget wisely, and ultimately generates revenue.
Marketing thought-leader, Mark Ritson, explains how you can create an effective digital marketing plan in three key phases:
Diagnose the situation or problem

Develop a clear strategy

Plan the tactics you will use to deliver this strategy
Diagnose the situation
Start by reviewing your previous marketing plan; did you meet your previous goals and objectives? What performed well? What were the key challenges you faced? Your new marketing plan should not be built entirely from scratch. It's important to analyse previous data and findings to determine your metrics for success. 
You then need to conduct research -  but you need to know what you're researching. If your results from the previous period were not favourable and you are struggling to meet your key metrics, then in-depth market research should be your next step. On the other hand, a SWOT analysis (strengths, weaknesses, opportunities and threats) can give a great indication of the position of the business and where to grow. 
What should follow is market segmentation. These should be the 3-5 best audience segments that are perfect for your product or service. Remember, it's not about your company, it's about your audience.
Develop a clear marketing strategy
From these segments, you can then determine your target audience. Will you target previous customers who have stopped purchasing from you? Current leads who have shown interest, but haven't made a purchase yet? Or, will you target new customers who don't even know that your brand/product/service exists yet? What level of the funnel will you be targeting?
Now you can start getting into the nitty gritty! What does your target audience look like? In what part of the marketing funnel do they sit? What behaviours do they exhibit? Why do they want to purchase your product? A buyer persona grid is a fantastic tool to collect this information in a logical, concise manner. 
It's now time to set SMART goals and objectives. This is the key part of your strategy! Your SMART goals should be; specific, measurable, achievable, realistic and timely.
Plan the marketing tactics
What tactics are going to help you achieve your SMART goals? This will look very different depending on your type of business; whether you are B2B or B2C, if you're an eCommerce company, or if you see FMCGs v SaaS services. 
Your budget is also going to significantly impact the tactics you should consider implementing. This should be thought out very carefully - what tactics are going to get you the best outcomes, and how much do you need to invest in order for the tactics to see tangible results?
Examples of tactics include implementing a certain bid-strategy for your search ads on Google, launching new webpages with relevant content to boost your organic traffic or running a webinar to engage your database.
What are the top qualities of a digital marketer?
The top qualities of a digital marketer include being able to problem solve, having a strong ability to communicate well with others, to think strategically and analytically, as well as work collaboratively with a fast-paced team.
Of course, how you exercise these qualities will change depending on your individual role. For example, if you work at an agency managing clients, then strong organisational and task management skills are imperative. If you are a digital marketing specialist, you might place more emphasis on analysing data and making critical decisions promptly on accounts. On the other hand, if you're an in-house marketer, you need to be able to prioritise tasks effectively, and focus more on strategy and problem-solving.
1. If You're Relying On Metrics For "Every" Decision You're Setting Yourself Up For Failure.
The rise of digital brought with it a belief that all marketing activities could now be measured. Gone was the slogan, "Half the money I spend on advertising is wasted, the trouble is I don't know which half". With this came an obsession with hard metrics like cost per click, cost per lead and cost per sale. For some marketers, things have moved so far that they won't invest in activities they cannot measure.
One of the scariest things we hear when speaking to clients is that they intend to make all of their decisions based on data.
One of the scariest things we hear when speaking to clients is that they intend to make all of their decisions based on data. That's because digital marketing has a dirty little secret: marketing data has serious issues and limitations and used poorly will deliver us far less than we think. Sometimes, it will do as much harm as good.
Attribution Confusion
Even if you understand attribution models, I encourage you to read this short section. Getting this step right is critical to knowing how effective your marketing is. Even more importantly, it's critical to understanding how to allocate your efforts and budgets.
Attribution is a critical part of making decisions, but you need to know what attribution means for you, keeping the full buyer journey in perspective.
Attribution, simply explained, is how you credit separate channels, or touchpoints within those channels, for the role they played in a prospect's path to purchase or goal completion. If people visited your site a single time and then either converted or left for good, attribution would be simple. The channel that drove them to the site, let's say Google Ads, would be correctly attributed the full value of the purchase or goal.
But what happens in the real world, where most paths to purchase are complex and involve multiple visits on possibly multiple devices? Which channel deserves credit? Is it the one that drove them to you in the first place (known as first-click attribution)? Or is it the channel that delivered them to you when they finally reached the goal (known as last-click attribution)? Alternatively, does it make more sense for you to equally value all the channels that drove a particular person to your site prior to them converting (this is called linear attribution)? These are only three of many ways to attribute credit to different marketing channels whenever a goal is reached.
Attribution is a critical part of making decisions but you need to know what attribution means for you, keeping the full buyer journey in perspective. Chances are that your analytics platform is defaulting to a lastclick attribution model.
Ask yourself: How complex is your buyer journey? How likely is it this model undervalues the earlier stages in the buyer journey and over-values the final stage? How is this affecting the way you judge the performance of each channel? What impact is this having on how you set budgets and select future channels?
No One Channel to Rule Them All
As an industry, we've become better at recognising the complexity of the buyer journey, the multiple channels used to target buyers, the reality of multi-device usage and the greater sophistication of remarketing and retargeting.
There's no real silver bullet to developing and changing your digital strategy overnight, and any one tactic alone won't work. A winning strategy is going to include the main channels used by your prospects as part of their buyer journey. For many prospects this includes a combination of organic search, paid search, social, email marketing and display.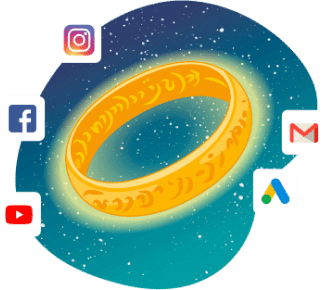 The complexity of the buyer journey, the use of different devices by individuals and the fluidity with which we move between channels means it is now virtually impossible to measure with certainty the impact of all digital marketing activities. Just because it's data, doesn't mean it's right.
TASK:
As a first step, take some time to sit down with your team and agree on a small number of metrics that will genuinely give you insight into how your marketing activities are contributing to company profits. Then work backwards to develop and improve campaigns to get those metrics moving in the right direction. But don't forget, consistency is key, and to start with, keep it simple and sceptical.

Review the channels you're currently investing in and consider introducing smaller campaigns in new channels to support your overarching strategy. For example, check if there is scope to run a generic display retargeting campaign for your website visitors, introduce email marketing, or run a brand-based search campaign.
2. 2023 Is the Year to Impeccably Maintain Your CRM.
Customer relationship management (CRM) is a technology for managing your company's relationships and interactions with customers and potential customers. CRM technology like HubSpot, Salesforce and Microsoft Dynamics include tools used by sales, customer service and marketing teams and are constantly evolving.
While big companies have known the value of storing, analysing and drawing insights from customer data, it's increasingly becoming a must-have for smaller businesses as well.
Maintaining (Close To) Perfect Data Puts You at a Competitive Advantage
When COVID hit in 2020, it became clear very quickly that businesses which had an up-to-date, extensive and well-segmented database of their customers and prospects had a massive head start in kick-starting their sales compared to those businesses which had to generate new revenue from strangers.
Those who simply had a database were at a disadvantage when compared to businesses that had this contact data stored in a system that allowed them to send and track emails, understand who was doing what on their website, and have an up-to-date snapshot of a contact when they were talking to a salesperson.
A CRM became a powerful tool in assisting businesses to drive revenue quickly. It also allowed businesses to pivot into new revenue areas by taking the message quickly and cheaply to existing contacts.
Better CRM Data = Better Marketing Opportunities in a Cookie-less World
Globally, well-deserved attention is being paid to protecting the privacy of individuals. Australia has passed privacy laws to protect consumers against data breaches. This, coupled with Apple's updates to protect user information and Google sunsetting cookies means it's become tricky for marketers to use old tactics to reach their audience. 
Over time, the expectation is that it will become harder to collect the details of people who are potentially interested in your offering.
In this case, building up your database legitimately and keeping your CRM database clean will give you better marketing opportunities. This is because you can feed your first-party data into ad platforms like Google, Facebook and LinkedIn to present your ads to warm audiences, and as a result, stay top-of-the buyer's mind.
A well-maintained CRM will assist in future-proofing your business to some extent.
What Should A CRM Look Like?
If you don't have a database of customers and prospects, or you're still using Google Sheets or Microsoft Excel to manage your database, then it's high time for an upgrade. 
At minimum, you'll want to choose a tool that brings together your marketing campaigns and sales pipeline into one single customer view. We use HubSpot in our own marketing. If you'd like to chat to us about how HubSpot might work for you then get in touch. There are numerous other CRMs and marketing automation platforms and the most important thing is to find the one that best suits your needs. Bigger is not always better when it comes to CRMs.
Practical Ways to Use Your Database
Gone are the days where a database was simply used to send bulk emails. An up-to-date database, powered by appropriate technology, can see you doing the following:
Sending 1:1 or bulk emails to specific segments of your database. This can be based on demographics, custom field or even behaviour.
Uploading your contacts to tools like Google Ads and Facebook to build lookalike audiences. This means those platforms will take your audience and find more people just like your existing contacts to show your ads to.
Uploading your contacts to tools like Google Ads and Facebook to build lookalike audiences. This means those platforms will take your audience and find more people just like your existing contacts to show your ads to.
Sending targeted SMS messages.
Being alerted when contacts take valuable actions on your website (such as viewing a certain number of pages or visiting a key page like a pricing page).
TASK:
Review your databse of prospects and contacts. How extensive is it? Do you currently invest money in maintaining and growing this list? How eaily can you send segmented emails? Or see, at a glance, every interaction a contact as had with your marketing campaigns and salespeople? If your CRM technology does not allow you to take the actions outlined in this section, it's time to investigate the right options for your business.
3. Businesses That Invest in Brand Make More Money - It's That Simple.
In addition to the need for marketing beyond performance-based campaigns, there is also a strong reason for running brand-focused campaigns. Brand awareness has traditionally been a core goal for marketers with a view to generating positive associations for customers towards their products and services.
There is an argument that marketers need to increase the time and effort spent on activities that introduce people to their brand and supporting them in the early and middle stages of the buyer journey rather than obsessing over strict ROI at the bottom of the funnel. Essentially, aligning marketing efforts (and measurement) with the real-world buyer journey.
Consider the results from a survey of marketers from 2019. 37% said that increasing brand awareness and brand health was the primary goal of their digital marketing strategy. This was followed by an increase in the number of leads. What's not clear to many is that both these goals are highly interrelated. It is significantly easier to generate new leads if your brand is strong.
It is significantly easier to generate new leads if your brand is strong.
The Rise of Messaging with Customers at its Core
In the words of American author and public speaker Donald Miller, brands need to stop playing the hero in the story and instead invite customers into the story.
With social media now an indispensable pillar of digital marketing, Miller's StoryBrand Framework (and variations thereof) has become pivotal in explaining a business's value and bringing customers along for the journey with interactive and personalised content. 
There remains in 2023 a significant advantage for businesses which re-imagine their message in a way that better explains their value as it is perceived by their prospects. There should be less focus on the brand itself. Instead, communication should tap into the intrinsic and extrinsic motivators driving not only purchasing decisions but also brand-to-customer relationships.  
Marrying Brand with Actionable Digital Marketing
You don't need to overhaul your entire brand to make a profitable change to your digital marketing strategy. One could argue that there is scope to include a range of relatively low-budget, high-return 'brand-based' campaigns that are 'always-on'.
Examples include a brand-focused, value-based display retargeting campaign, via the Google Display Network, targeted towards website visitors. Another one is a brand-focused Google Ads display campaign.
The question about whether it's worth paying for people searching for your brand via paid ads is a long-standing one. At Rocket we are big fans of these brand campaigns and time and again we've seen them deliver strong results. The advantages of such campaigns are:
You can control the message searchers see in an ad (as opposed to the generic organic results listing).
An ad can direct searchers to a landing page of your choosing.
An ad allows you to maintain top position even when competitors are bidding on your brand.
Running brand ads allows you to dominate the search engine results page (SERP). (This is particularly true on mobile).
Anecdotally, as well as in tests we have run, when branded search has been turned off, the uplift in organic results plus the savings in the cost of branded search does not equate to the revenue that has been lost.
TASK:
Review your marketing budget for 2023 with fresh eyes. Separate media budget you spend on brand campaigns vs other bottom-of-the-funnel campaigns. Remember, brand campaigns will always be cheaper and generate a stronger ROI than regular campaigns. This is OK though; the regular campaigns are valuable in introducing new people to your offering and these are the people who in the future will possibly be running brand searches. Ideally, you should be running both types of campaigns.
4. Adopt Automation to Scale.
Marketing automation platforms have been around for over a decade and adoption levels are now very high. If you are in a competitive space, not having a marketing automation platform effectively running significant parts of your business will mean that you won't be able to compete when it comes to marketing, sales and maximising value from your customers. In the long run, this may mean needing to invest a higher percentage of your revenue into your sales and marketing efforts. Bottom line, you'll be leaving a lot of money on the table compared to your competitors.
Whether it's large platforms like Marketo, Eloqua and Salesforce Marketing Cloud, or platforms suited for smaller and mid-market businesses like HubSpot, Autopilot and Infusionsoft, you need to assess the right platform for your business and commit to it. Don't choose a marketing automation platform which is too big or too small for your needs.
Automation is not just limited to your sales and marketing platform. All the channels we play in are continuously toying with machine learning and artificial intelligence - another change you need to assess seriously depending on your needs.
Default to Responsive Google Search Ads
Automation and machine learning is now the norm when it comes to Google Ads. Each year has seen exponential improvements in Google's algorithms. One area they are pushing hard on is what they call responsive ads, which have become the default Search ad format as of 2022. 
Google Ads responsive search ads (RSAs) allows advertisers to create multiple variations of their ad copy, including headlines and descriptions, and display them to users in different combinations. Google's algorithms will automatically test different combinations of the ad copy to determine which ones perform best. This is different from traditional search ads, which are limited to a single headline and description. Given the power of this search giant and its monopoly in the search engine world, it a no-brainer to include these ad variations for your campaigns.
Your Audience Expects Personalised Emails
Many marketers are already increasing email performance by including personalisation based on data collected via intelligent platforms and with the incredible targeting abilities of the already available ad-tech.

This opens unexplored opportunities to be more meaningful and persuasive with email nurture campaigns. It's important to note that simple personalisation, focusing on things like first names, is not going to generate the best results.
Contextual targeting, conversational tones and active segmentation are a must to succeed with high engagement rates and responses on email. Most marketers do a reasonable job of segmenting based on demographic data (e.g. send Email A to Job Title X, Industry Y and Lifecycle Stage Z). This is a great first step but far from what is possible (and expected by prospects).
It's time to get smart. Your prospects know when emails are automated and when they are personally sent. If you're proactive in your email nurture series, you'll be able to blur the former to seem like the latter and drive more leads and sales to your business.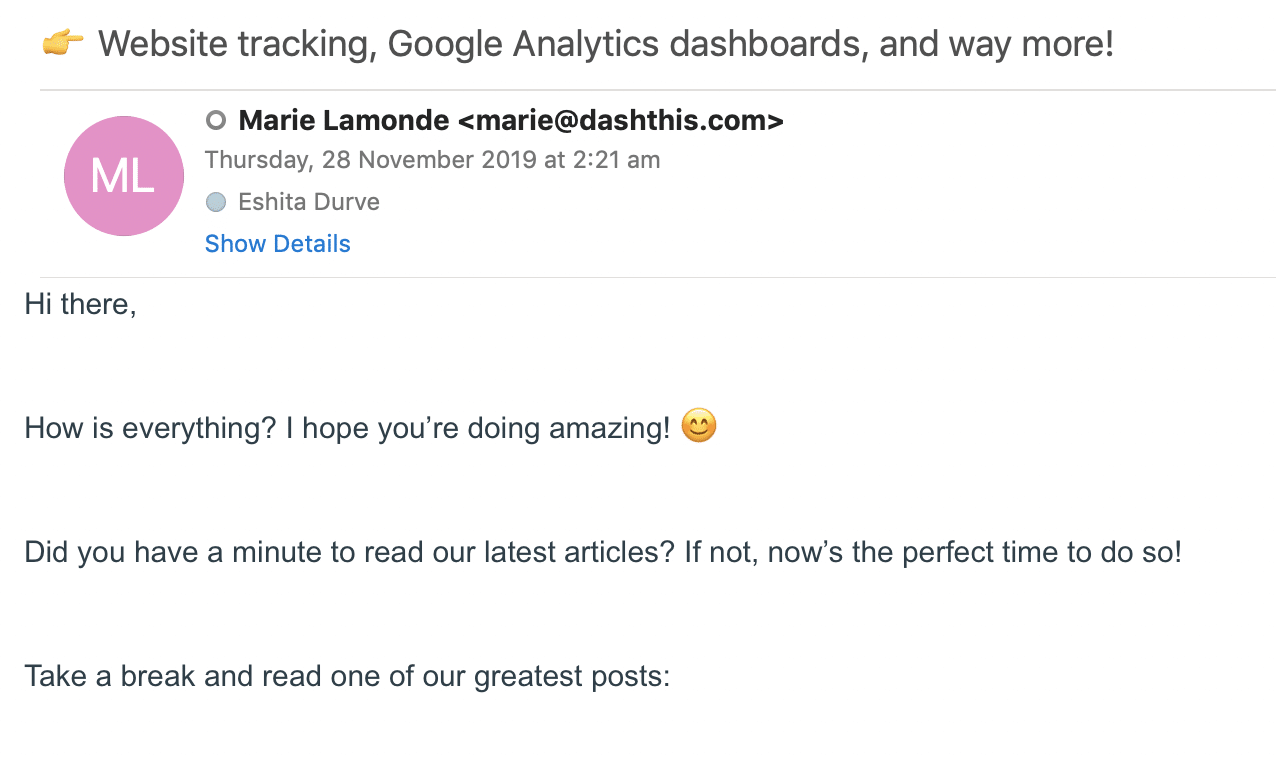 Leaving Everything to Automation is a Bad Idea
The big players like Google and Facebook will continue to push marketers into using their suite of automation options when running paid campaigns. The challenge will be to determine when this works in your business' interest and when it doesn't. There is no doubt that over the long term, automation will bring many benefits to the lives of marketers, but the question in the short term is when this will be the case and when it won't. 
Marketers need to be smart in determining when machines can do things more effectively and at a better level than humans. Most importantly, you need to use your judgement to identify the moments when technology won't understand the intricacies of a campaign and the nuances of your audience. This is where that human touch will still be needed. 
Regardless, the truth of the matter remains - businesses, even small ones, can no longer succeed without a highly tailored approach to audience segmentation as prospects now expect more than generic correspondence. This can only be achieved at scale with automation. 
Our prediction - businesses without marketing automation won't compete.
TASK:
Take a moment to review your nurture flows. Find gaps in how you nurture based on behavioural data. Has the prospect opened the last email? Has the prospect attended the last two webinars? Did the prospect download the whitepaper on 'Topic X' that is related to the webinar you're trying to promote now? Has the prospect visited your pricing page?
Create smarter, better emails (mostly plain-text ones) based on these findings. 
Listen to the Smarter Marketer podcast for guidance on building B2B email marketing strategies including the best way to nurture leads, five ways to segment your database, and the best email/ automation software to achieve your email goals.
5. Boost Productivity And Creativity With AI.
Artificial Intelligence (AI) takes time-consuming, repetitive tasks and works to find patterns more effectively than a single person can to produce solid solutions. However, while it has proven itself in many areas of ad management, it has in no way dispatched the need for a digital marketing specialist to be managing ad campaigns. 
The trick to using AI effectively is to treat it as a helpful guide vs accepting it's output as the final product or solution.
Use ChatGPT as a Research Tool, not as a Substitute Copywriter
ChatGPT has taken leaps and shaken up the world with surprisingly accurate and conversational text. Like most AI software, CHatCPT accesses extensive databases to answer simple or complex questions by generating clear, conversational copy.
When used efficiently, the software can be great for providing a foundation for copywriting tasks including blog posts, landing pages, FAQs, social media captions or even meta descriptions for your website pages. It's breadth of knowledge - while not being able to cover niche and brand-related topics - is extensive enough to offer fantastic copywriting support. 
Teams should be using AI to boost productivity and in some areas increase effectiveness. However, marketers should never forget that standing out from your competitor is the key to success, and this will not be achieved if you just use AI. It should never be as simple as copy and paste.
Boost Creativity with AI-Driven Design
AI-driven design is opening up new opportunities for designers and businesses alike, to spark creativity and complete design tasks quicker and more efficiently. Design automation can reduce time on tedious and often repetitive tasks by automating image classification, colour palette selection and layout generation, meaning that the designer can spend more time on the creative/strategic aspects of their work rather than the technical details.
Design algorithms are also fantastic tools to spark inspiration by providing a template/sample of creative concepts. There are multiple tools/software platforms online that can generate logos, website layouts, social posts, slide decks or other creative designs. This is a convenient and often time-efficient solution for completing basic designs where you don't want to put too much energy/focus, or you are trying to minimise a lengthy concept creation process.
6. Your Mobile Visitors are as, or Possibly More Important Than Your Desktop Visitors.
If mobile users have been the poor cousins of your digital strategy then it's time to shake things up.
Mobile searches account for more than half of web traffic worldwide in 2021. Responsive websites are a no-brainer and most businesses have got that covered. Now, marketers need to give mobile the attention and respect it deserves.
TASK:
Log in to Google Analytics and see what percentage of your traffic comes from mobile devices. Do you dedicate this much of your thinking, design, testing, and optimisation to these valuable users? Can you honestly say your mobile experience is equal to your desktop experience?
Prospects rely heavily on mobile as their primary device to research, share, and make purchases. All assets in your digital marketing toolkit need to account for this tremendous growth and shift in buyer behaviour.
Here are some ideas around mobile and what you need to be aware of in 2023:
Email Marketing for Mobile
Mobile-optimised email marketing is a must. Mobile accounted for 46% of all email opens in 2022 (HubSpot). If you aren't tailoring your emails for mobile users, some might argue, why bother sending it? With an increase in mobile adoption (especially wearables), email marketing needs to adapt as well. This means possibly smaller-sized emails, adopting a layout that works across devices, minimal content length, and more.
The trend with mobile shows an increased activity within the body of the email itself.  So, marketers need to start including buy buttons, full catalogues, and full menus within the body of the email with the goal to cut down the path of conversion, particularly for time-sensitive mobile users.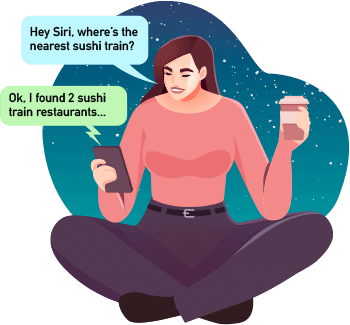 Mobile searches have exceeded desktop searches each year since 2018. Plus, Google has switched to a mobile-first index.
SEO for Mobile
Marketers need to future-proof their digital strategy by optimising their site for searches on mobile. Mobile searches have exceeded desktop searches each year since 2018. Plus, Google has switched to a mobile-first index. So, if you've ignored mobile SEO previously, it's time for a change.
The best ways to optimise your site is to review and improve the speed of your site, implement designs that focus on the content that shows 'above the fold' of the page, introduce the site search feature and display your call-to-action higher up on the page.
TASK:
Run your site through Google's mobile-friendly test and review the results. Make a decision around investing time and energy into the mobile version of your site. Another reliable way of checking your site's capability is using SEMrush.com to generate a report on your site's performance. Finally, don't forget to simply browse your site on a mobile device as if you were a new visitor. What needs to change?
7. Good Content Marketing = Great Leads and Sales
Not everyone is ready to buy. This is as true in your industry as it is everywhere else. We see too many marketing campaigns that assume the person reading the message is ready to buy today when it's simply not the case. 
Estimates suggest that only 3% of people in any market are in a position to make a buying decision at a specific point in time.
What are you doing at the moment to find and nurture the 97% of people who are not ready to buy today? Most of these people are probably not aware you exist or possibly not even aware that solutions like yours could add value to them now or in the future. These people won't be interested in your search ads and are highly unlikely to see the value in your paid social ads or your display ads.
Often the best way to deal with these top-and-middle of funnel audiences is via a content marketing strategy.
What is content marketing?
Simply explained, content marketing focuses on creating and distributing valuable, relevant, and consistent content to attract and retain an audience. It can take the form of videos, blog articles, eBooks, webinars, emails and more. Ultimately, it has the express purpose of providing value to specific personas so that when they are ready to consider a purchase, the company who has been creating so much value for them is top of mind.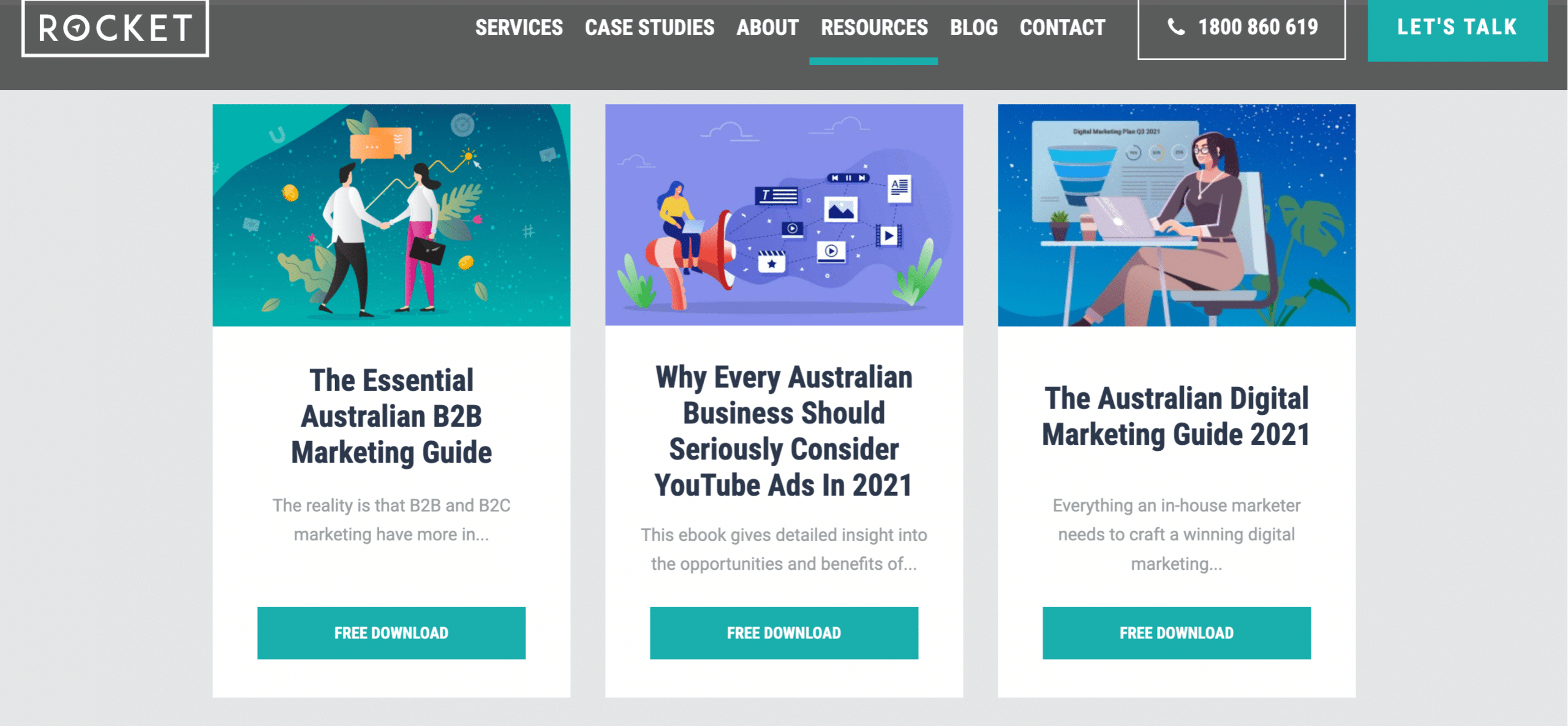 There are a number of important points to consider:
You need to understand your personas and their problems if you are to create valuable content for them. 

The content has to be highly targeted and solve a specific and timely problem (i.e. it has to be genuinely valuable).

Wherever possible, you should exchange your content for an email address (by offering a downloadable ebook or a webinar, for example) or the ability to cookie a visitor on your website by driving them to it to view the content. Doing this will allow you to continue delivering them value as they continue through their buyer journey.

Try not to stick to a single type of content. People consume content in many different ways and it's important you recognise this.

Work hard to ensure your content appears in multiple places. Your buyers don't spend all their time in a single place and your valuable content needs to find them wherever they are.

Great content should be reused and repurposed. An eBook should also become a series of blog posts. Blog posts should be used in EDMs. A short video can be made to promote the key concepts in a more complex piece of content.
Promotion is more important than content creation
A common failure we see is marketers putting all their efforts into creating content and very little effort into its promotion. A piece of content is only as good as the number of valuable prospects who see it and value it.
You need to put at least as much time and money into promoting the content as you did into creating it. In fact, creating the content should be no more than 25% of the total effort on a piece of content. For successful pieces of content, the amount of time and money promoting the content will eventually dwarf the resources invested into creating it.
Important: A Focus on Creating Quality Content Will Pay Off
Gone are the days when average content will drive great results in content marketing. Our advice to you is to focus your resources on creating great and valuable content for your audience. 
Even SEO, which has historically rewarded average content created regularly, is nowadays rewarding quality over quantity.
Welcome the Hollywood vs journalist approach to content creation.
Your job, when it comes to content marketing, is to create things people want to engage with. The aim is to influence them to think a certain way or take a certain action. An article you personally thought was original and brilliant will probably be less popular with your client or boss than something less interesting which drove genuine revenue over the previous 12 months.
Taking previously successful and high-performing content pieces, updating them for today and re-publishing them is the basis of creating evergreen content. This sort of content should be the cornerstone of your content marketing strategy.
TASK:
Before you start creating content make sure you understand your audience. The first and most critical step in this is to create accurate buyer personas. Use our template to get started. Only once you have done this will you be able to start working out the content that is most likely to deliver the most value. Once you've got this done, it's time to map out their buyer journey.