What is Google My Business or GMB?
Google My Business (GMB) is a free tool provided by Google that plays a crucial role in how a business appears on Google Maps. When a user searches for a local business, Google Maps uses data from GMB profiles to populate these search results. In this article we will look at how to set up and then get the best results from your GMB profiles.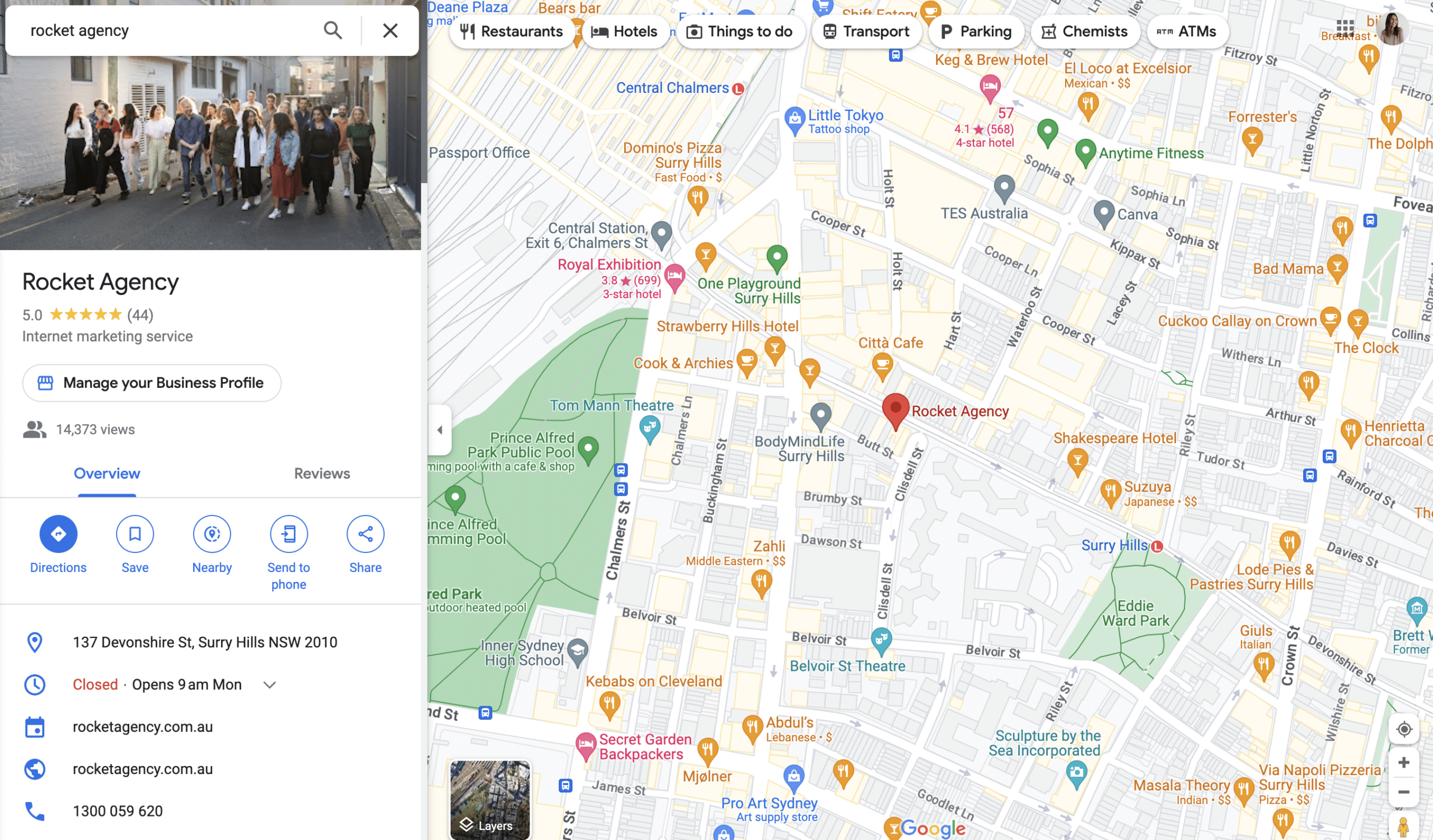 What factors are important for businesses to rank high on Google Map listings?
Google Maps uses a variety of factors to rank local businesses. Some of the most important factors include the relevance of the business to the search query, the distance between the searcher and the business, and the prominence of the business. 
Prominence is determined by a range of factors, including the number and quality of reviews, the number of Google map citations for local SEO (mentions of the business on other websites), and the completeness and accuracy of the business's information on Google Maps. The more relevant, prominent, and accurate a business is, the higher it is likely to rank in local search results on Google Maps.
Getting started with Google My Business
If you don't currently have a GMB listing for your business, follow these steps to create one.
Go to the Google My Business website and sign in with your Google account.

Click on the "Add Location" button.

Enter your business name, address, and phone number.

Choose the category that best describes your business.

Add a description of your business and upload some photos.

Verify your business by phone, email, or mail.

Once your business is verified, you can start managing your GMB listing by adding business hours, responding to reviews, and updating information.



A business should only have one Google My Business (GMB) listing for each location.  But if a business has separate departments or service areas that have unique phone numbers or physical addresses, each of these may also qualify for its own listing. Just be aware that creating multiple listings for the same location or using fake addresses can result in penalties from Google and harm your local SEO efforts.
5 Steps to taking your GMB profile to the next level and improving your Google Map rankings
Okay. So you have one or more GMB profiles for your various storefronts. But if you think this is just a case of set and forget, you've got another thing coming. To get the most value from your GMB and appear in Google Maps for relevant searches, there's lots of things that you should be doing.
1. Optimise Your GMB Profile
Make sure your business name is accurate and matches your website and other online listings.  Your address should be consistent across all online platforms to avoid confusion, and include a local phone number and a link to your business's website for customers to contact you. 
Next, describe your business. You should choose the most relevant category for your business, and provide a brief description of your business and the products and services that you offer.
To make it easier for people to visit you, include your regular business hours, as well as any special hours for holidays or events. And answer any questions that customers may have about your business in the Q&A section.
Finally, add high-quality photos and videos of your business to help customers get a better idea of what you offer. Consider adding photos of your office from a street-view as well to make it easier for people to find you.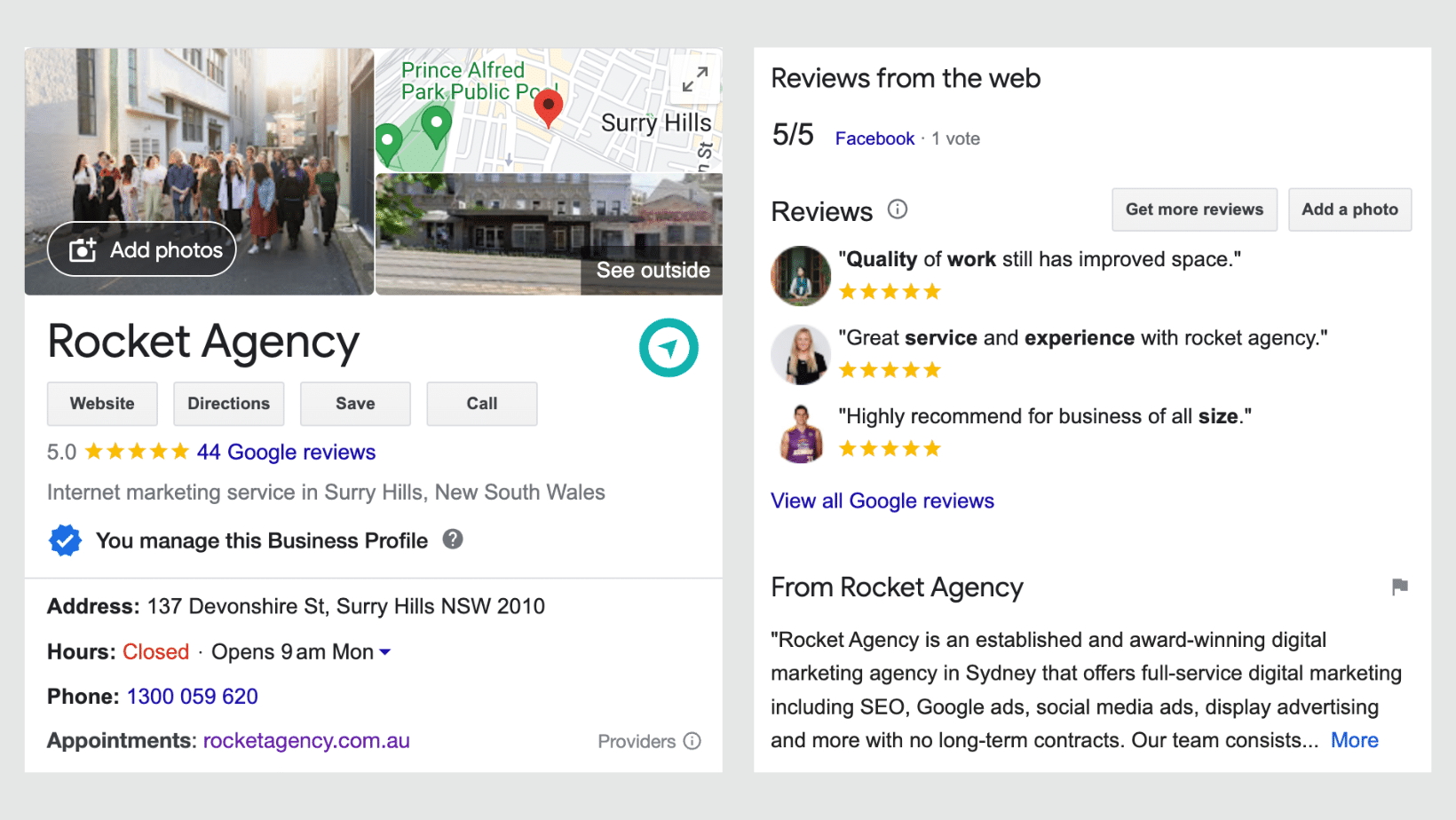 2. Encourage Google Reviews
One of the easiest ways to improve your Google My Business ranking is by getting more reviews from customers. Encourage happy customers to leave reviews on your Google My Business page by offering incentives or simply asking nicely. One effective strategy is to send a follow-up email or text message after a customer has made a purchase or used your services, thanking them for their business and asking them to leave a review on your GMB listing. It's important to make the process as easy as possible for your customers by providing a direct link to your GMB listing and giving them clear instructions on how to leave a review.
When it comes to managing reviews, it's important to respond to all reviews – both positive and negative. Responding to positive reviews shows that you appreciate and value your customers, while responding to negative reviews provides an opportunity to address any issues and demonstrate your commitment to customer satisfaction. It's important to respond promptly and professionally to all reviews, using a friendly and helpful tone. Additionally, regularly monitoring your reviews and responding to them in a timely manner can help boost your visibility on GMB and improve your local search rankings.
3. Post Regularly on your GMB profile
Don't let your Google My Business page gather dust. Post regular updates about your business, such as new products or services, special promotions, or upcoming events. This will keep your profile fresh and engaging, and it will also signal to Google that your business is active and relevant.
Share high-quality photos and videos of your business, products, services, and team to give customers a visual representation of what you have to offer. And as you publish blog content on your website, include this on your GMB to demonstrate that you are a thought leader in your space. B2B businesses can consider posting case studies and videos that are relevant to their business and target audience as well.
4. Use Relevant Keywords
When you write your business description or post updates on your Google My Business page, use relevant keywords that your target audience is likely to search for. This will help Google understand what your business is all about and rank you higher in relevant search results. 
Make sure that when adding relevant keywords to your business description, you do so in a natural and organic way, without over-stuffing or forcing it. You can also include keywords in the category and attributes sections of your GMB profile.
5. Be Active in Your Community
Being an active member of your local community can also help improve your Google My Business ranking. 
Sponsoring a local event can get your business name out there and create goodwill in the community. 

Participating in local charity events shows that your business cares about the community and is willing to give back. This can create a positive image for your business and generate good reviews.

Joining local business associations can help you network with other local businesses and potentially lead to new partnerships and collaborations.

Hosting a local event can create buzz around your business and attract new customers. You can even use your GMB listing to promote the event.

Partnering with other local businesses can help you reach new audiences and generate more traffic to your GMB listing.
All of the above show Google that you're a respected member of your community, and will also help you build relationships with potential customers. And make sure you update your GMB profile to share all your great local initiatives.
Multi-franchise GMB management
If you have multiple franchisees for your business, optimising your Google My Business (GMB) profile can be a bit more complicated, but the principle for each location is largely the same as what we're shared above.

Start by creating a separate GMB listing for each franchise. This will help potential customers find the location closest to them and allow you to optimise each listing for the specific area it serves. Each franchise location should have its own unique phone number, address, and website URL. 
Make sure you use consistent branding across all your listings to ensure brand recognition and consistency. You'd be amazed how often different franchisees use different business names to refer to the same business.
Then it's simply a case of encouraging franchisees to post regularly to their individual GMB listings, and monitor and respond to reviews for their franchise location.  Or for centralised management, you could use a third-party tool like BrightLocal to streamline the process and ensure consistency across all your franchise locations.
So to rank better on Google Maps…
…follow these simple tips. With more involvement in your local community, a process for gathering and maintaining reviews from customers, and an up-to-date profile for each location you service, you can improve your Google Maps ranking and attract more customers to your business. So go ahead and give it a try! And remember, even if you don't see results right away, don't give up. Improving your local business ranking is a marathon, not a sprint.
At Rocket we have a track record of success with local SEO so if you'd like some help with this for your business, contact us or call 1300 059 620.